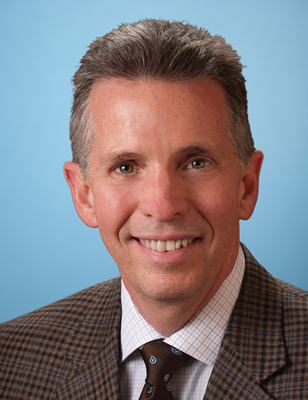 Michael T. Busch, MD
Michael T. Busch, MD, is the Surgical Director of Sports Medicine at Children's Healthcare of Atlanta. He is also the Pediatric Orthopaedic Surgery Fellowship Director at Children's Healthcare of Atlanta.
Following a residency at Northwestern University, fellowship training at Children's Healthcare of Atlanta and a six-month traveling fellowship in sports medicine, Dr. Busch became one of the first orthopaedic surgeons in the country with an expertise in pediatric sports medicine. He has a subspecialty certification in sports medicine from the American Board of Orthopaedic Surgery.
Dr. Busch founded the Sports Medicine Program at Children's Healthcare of Atlanta. He is actively involved in orthopaedic academics, giving numerous talks at a variety of national and international meetings. He was a founding member of the Pediatric Research in Sports Medicine (PRISM) organization and serves on its board of directors. Dr. Busch is a consulting associate for the Duke Department of Orthopaedic Surgery. In addition to his work with competitive athletes, Dr. Busch has applied his arthroscopic skills to the joint problems of hemophiliacs and has served on the National Hemophilia Foundation's Musculoskeletal Committee and on the Board of Directors of Hemophilia of Georgia. He is currently the president of the Georgia Orthopaedic Society.
Medical Services
Coming soon
Professional History
Coming soon
Certifications
Coming soon
Locations
Childrens Physician Group Orthopaedics and Sports Medicine

5445 Meridian Mark Rd NE, Ste 250
Atlanta, GA 30342
(404) 255-1933

Childrens Physician Group Orthopaedics and Sports Medicine

Childrens at Old Milton Parkwy, 3300 Old Milton Pkwy Ste 310
Alpharetta, GA 30005
(404) 255-1933

Childrens Physician Group Orthopaedics and Sports Medicine

Childrens at Forsyth, 410 Peachtree Parkway Bldg 300 Suite 300
Cumming, GA 30041
(404) 255-1933