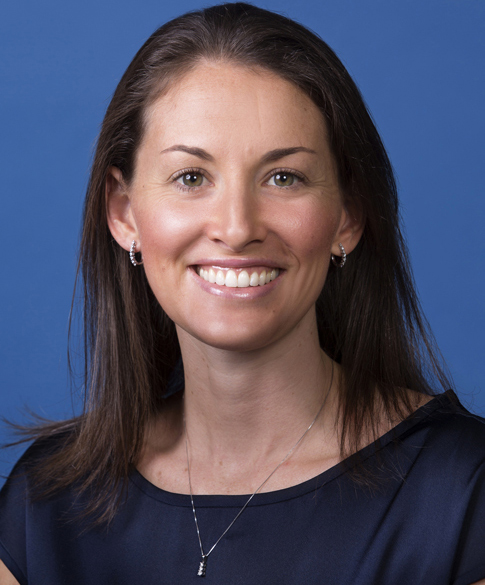 Crystal A. Perkins, MD
Crystal A. Perkins, MD, is a pediatric orthopaedic surgeon at Children's Healthcare of Atlanta.
Dr. Perkins is an Atlanta native and completed her orthopaedic residency training at Carolinas Medical Center in Charlotte, NC, before returning to Atlanta for a pediatric orthopaedic surgery fellowship at Children's Healthcare of Atlanta. Following her fellowship, Dr. Perkins joined the Children's Physician Group–Orthopaedics and Sports Medicine practice.
Dr. Perkins specializes in the treatment of sports and traumatic injuries in children, adolescents, and young adults. She specializes in the care of hip, knee, ankle, shoulder, and elbow. Dr. Perkins is committed to improving patient care and advancing medicine through quality and outcomes research. She is a member of several multicenter study groups and has numerous publications. Dr. Perkins is a consulting associate for the Duke Department of Orthopaedic Surgery. In her free time, Dr. Perkins enjoys competing in triathlons, spending time with her family, and exploring Atlanta restaurants.
Affiliations
Pediatric Orthopaedic Association of North America
Pediatric Research in Sports Medicine
American Orthopaedic Association Emerging Leaders Program
American Academy of Orthopaedic Surgeons
Alpha Omega Alpha Honor Society
North Carolina Orthopaedic Association
North Carolina Medical Society
American Orthopaedic Association Resident Leadership Forum
Areas of Interest
Sports medicine
Arthroscopic surgery
Cartilage preservation
Ligament reconstruction
Research Interests
Complex knee reconstruction
Patellar instability
Hip arthroscopy
Sports injuries
Media
Meet Dr. Perkins
Crystal Perkins, MD, is a pediatric orthopedic surgeon at Children's Healthcare of Atlanta. Outside of the operating room, Dr. Perkins has spent the past decade competing in numerous races and triathlons. Learn how Dr. Perkins helps athletes get back to their sports.